Boat Advertising / Private Label
Linebagz is also great for protecting vessels when being hauled IN and OUT of the water which allows for great advertising exposure to every boat owner and its crew while being serviced at boatyards. Your company logo will be seen every time a boat's bottom and running gear break the waterline and get placed on hard ground.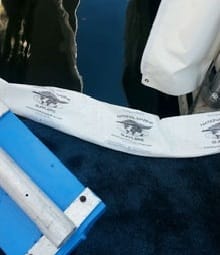 Linebagz 36 inch tubing is a great place to advertise anything marine related from industry professionals to end users.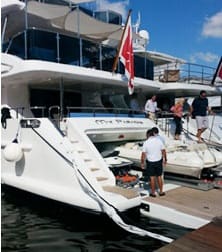 Linebagz is great for protecting every boat line, fender, shore power cord, water supply hose, etc. when delivering vessels to its clients and brokers. Enjoy brand recognition from
vessel shipping service providers to yacht manufacturers.